We do offer a deephole drilling service for persons and companies needing that type of machining work. Over the years we have drilled and reamed holes for other barrel makers and custom action makers.
There are other industries too that require deep holes. We have drilled holes for customers in the computer, aerospace, oil, and eyeglass industries.
Recently we have been making a lot of smooth bore barrels for customers shooting projectiles at body armor, helmets and eye protection devices. We have tooling for long barrels (up to 45″) in .15, .22, .25, and .375 calibers.
If you have a special project or production run of parts requiring a deep hole, please inquire and we'll give you a quote. There are some limitations on material size and the material must be symmetrical in profile.
Longer Barrels?
Here is a picture of a 120″ long .25 caliber barrel we made for a research lab. It is four 30″ sections coupled together.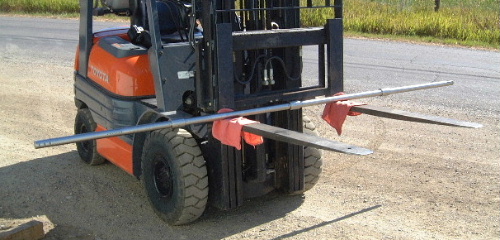 Here is a hole we drilled for an experimental long-stroke, small bore diameter cylinder for an R&D project in the oil industry.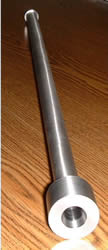 Below is a tube for 'shooting' ¼" diameter ball bearings at safety glasses for testing.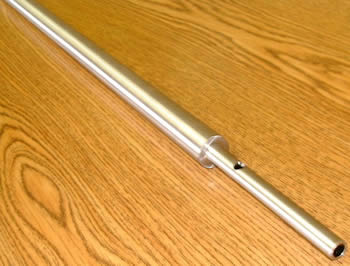 Long Barrels? Here is a photo of a 90" long barrel we made for a military customer.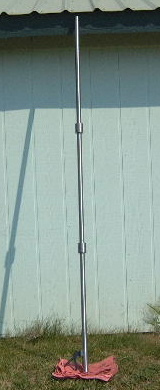 This barrel was made from three 30" pieces coupled together.