Product Description

These barrels are a true match-grade barrel, we only have one grade for all of our barrels, our best. All of these barrels are made from 1″ diameter 416 alloy rifle-barrel-quality stainless steel. Every barrel is drilled, reamed and rifled in our shop followed by a stress relieving heat treatment operation. They are then hand- lapped for a superior internal finish and diameter uniformity. With these drop-in barrels we then turn the shank end of the barrel to the proper dimensions and cut a true match chamber.
The barrel is then cut to final length and crowned with an 11 degree target-type crown. Each barrel is then polished to a 600 grit exterior finish and then our name and the cartridge designation is engraved on the barrel. And lastly the finished barrel receives a final inspection and is sealed in a 6 mil poly tube and placed on the shelf.
Accuracy with the Bull barrel and Sundberg taper is excellent. Groups at 50 yards for 5-shots can be expected to be in the .2"s with target ammo.
Drop-in barrels do not require any special gunsmithing. Directions for installing the barrel are furnished with each barrel. These instructions can also be found directly below.
Quad (P0R4) Installation Instructions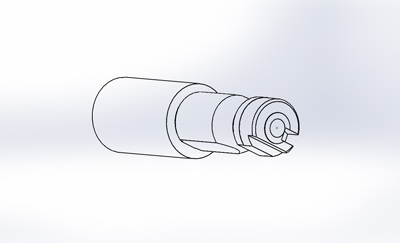 For barrel changing instructions please see this link to the Sako Quad website: http://www.sako.fi/sakoquad_barrelchange.phpInstructions are also furnished with all Sako Quad rifles.